The new 14-inch and 16-inch MacBook Pro models will start arriving to customers and launch in stores this Tuesday. Ahead of time, the first reviews of the laptops have been shared by select media publications and YouTube channels.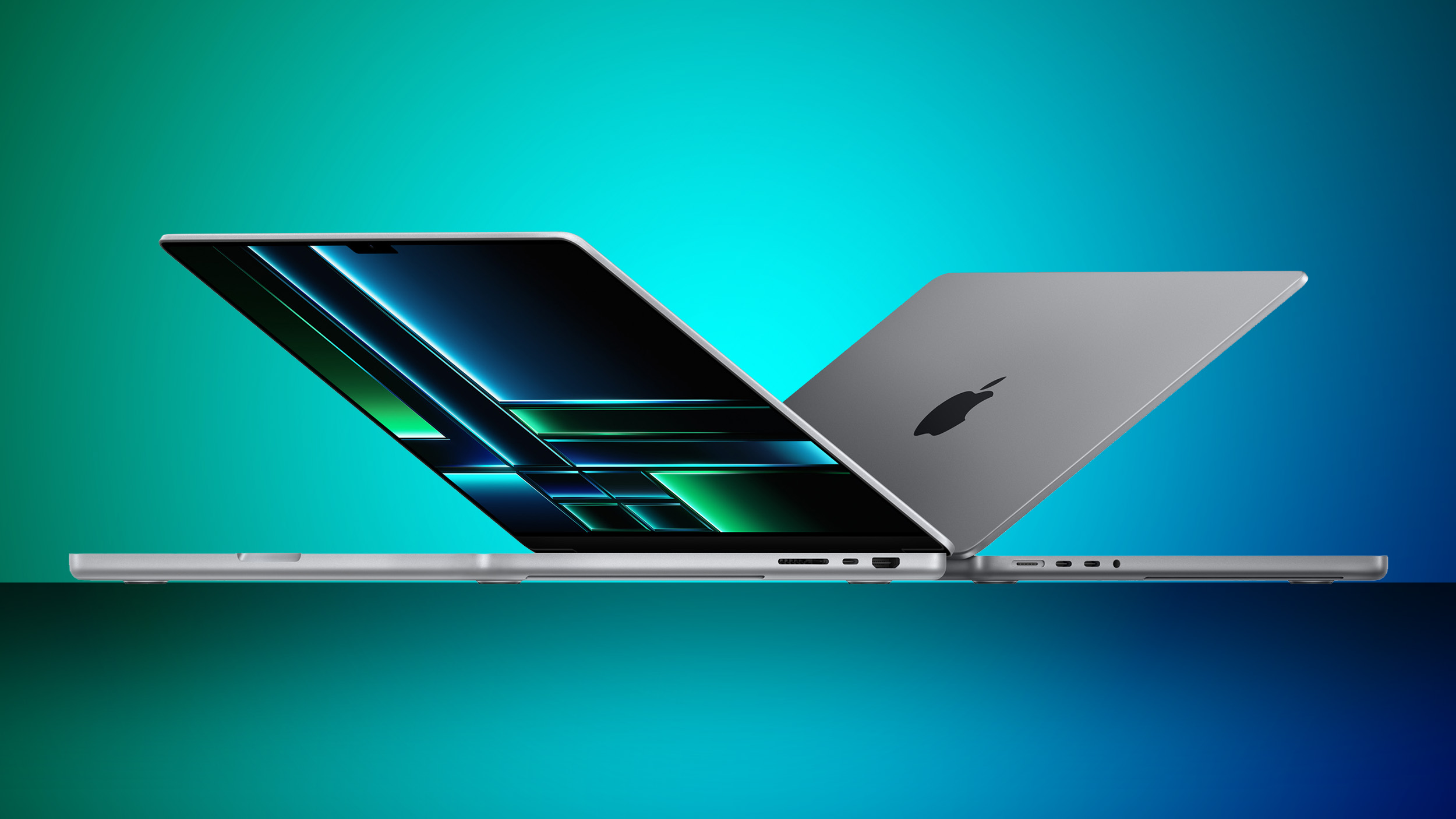 Powered by Apple's latest M2 Pro and M2 Max chips, the new MacBook Pros offer up to 20% faster performance and up to 30% faster graphics. The laptops can be configured with up to 96GB of RAM, compared to a max of 64GB previously. Other improvements include Wi-Fi 6E, an upgraded HDMI 2.1 port with support for up to an 8K external display, and an extra hour of battery life over the previous generation.
The new MacBook Pros have the same design as the previous models released in October 2021. The laptops can be pre-ordered on Apple's online store, with pricing starting at $1,999 for the 14-inch model and at $2,499 for the 16-inch model.
Benchmarks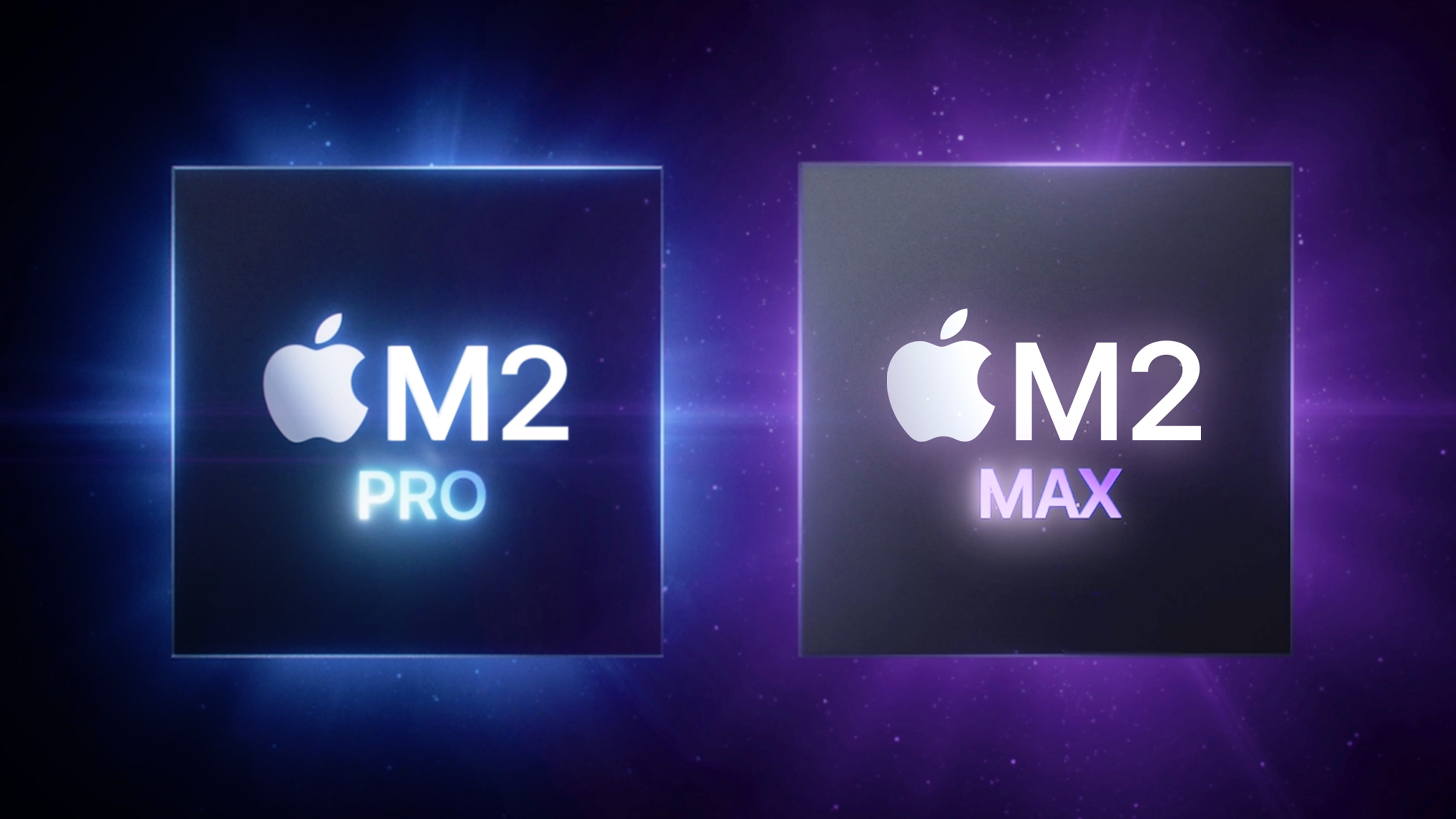 Geekbench results from last week
revealed that the M2 Pro and M2 Max chips offer up to around 20% faster performance and up to around 30% faster graphics compared to the M1 Pro and M1 Max chips, in line with Apple's advertised claims.
Jason Snell shared additional benchmarks in his
review for Six Colors
: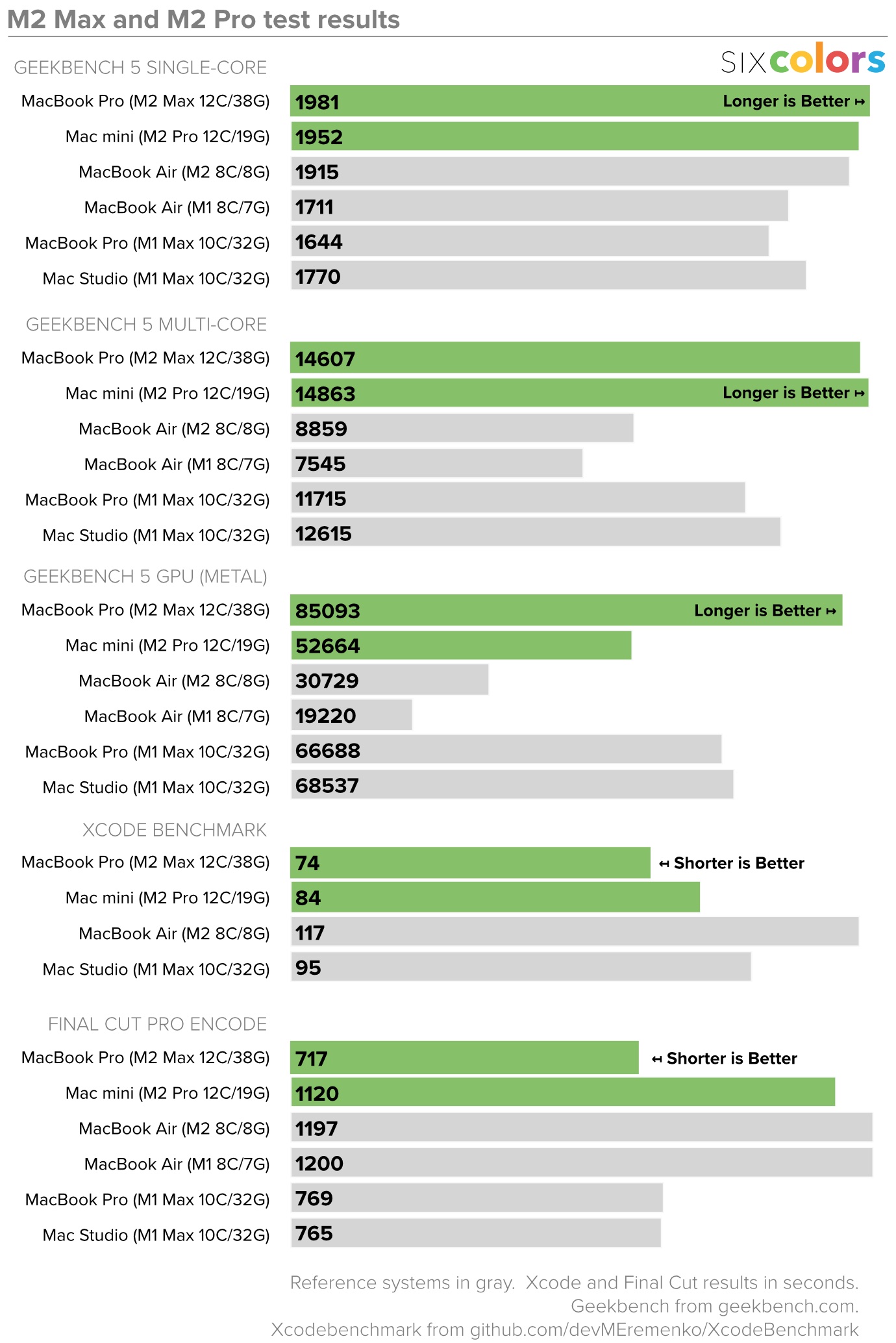 Written Reviews
The Verge's Monica Chin
said the 16-inch MacBook Pro continues to provide the "best combination of performance and efficiency" in a high-end laptop:
The M1 Max, despite having less raw power than its successor, was the obvious choice for shoppers trying to maximize their CPU power in 2021. The M2 Max is no longer that — the core-hungry shopper who never unplugs their laptop will have better options from Intel and AMD in 2023. What we don't expect those options to have, in any capacity, is battery life. That's where the M1 Max is the undeniable champion. And that's the calculus that does remain unchanged from 2021: the MacBook Pro 16 remains the best combination of performance and efficiency that you can get. That's why the M2 Max, despite being more powerful than the M1 Max, may target less of a "power user" crowd this year.
CNET's Lori Grunin
achieved faster wireless speeds with Wi-Fi 6E:
I generally get more reliable performance from 6E than 6, at least in my environment. For instance, a casual Speedtest run delivered a consistent 483Mbps download on 6E but an average 392Mbps on 6 (for 400Mbps service). The latter started higher but dropped partway through as well.
Engadget's Devindra Hardawar
said the new 14-inch MacBook Pro had nearly three hours extra of battery life compared to the previous generation:
The previous MacBook Pro lasted 12 hours and 36 minutes during our testing, but the new model made it to 15 hours and 10 minutes. That's a healthy step up, especially if you find yourself stuck on a long flight without any working outlets. Apple says that the new MacBook Pros can reach up to 22 hours of battery life, but take note that figure only refers to the 16-inch model.
More reviews to follow. Keep refreshing…
Video Reviews
This article, "
New MacBook Pro Reviews Offer Hands-On Look at Performance and Upgraded Specs
" first appeared on
MacRumors.com
Discuss this article
in our forums
Source:
TechRadar