Apple's third-generation of iPhone SE is a very obvious performance-bump update, but the addition of 5G could make it one of the most attractive entry-points for potential switchers, and those who aren't fully spec-conscious.
The iPhone SE sits in an important place in Apple's overall iPhone lineup as the cheapest new iPhone you can buy. Offering most of the benefits of the top-flight iPhone models, it scaled back all of its other features to be as good value to consumers as possible.
The relatively low price of the iPhone SE compared to the high-end models makes it a great smartphone option for anyone without too much outlay. In its third iteration, the iPhone SE still appears at first glance to sit comfortably in the same spot in the catalog — albeit with a $30 price hike.
Same classic appearance
With the iPhone SE, you know what you're getting. This is because it relies on Apple using older designs of components, enclosures, and other elements to minimize the cost of development and production. At least from the outside, Apple has taken that approach to heart.
The iPhone SE Gen 3 uses the same aerospace-grade aluminum and glass design as its predecessor. Same buttons, same corners, same switch, same IP67 rating.
You also get the same Retina HD display with a 4.7-inch diagonal, an LCD panel with a resolution of 1,334 by 750 pixels, and a pixel density of 326ppi. That goes for the contrast ratio of 1,400:1, a max brightness of 625 nits, Wide Color (P3) support, True Tone, and Haptic Touch.
There's no switch to an edge-to-edge display here like you would see on the other iPhone models. It's a reuse of a well-established display, that will be welcoming for those who don't necessarily need that much screen estate.
Naturally, as part of this sticking to the same design as the previous generation, you have the same Home button on the front display. That also means Touch ID is still in use. In a climate where face masks are still in use, it's a decent form of biometric security.
Around the back, there's the same camera with a compact circular bump and a flash. Lastly, the base still has the trusty Lightning port.
The dimensions are the same at 5.45 inches by 2.65 inches and 0.29 inches thick. Granted, Apple did make it lighter at 5.09 ounces, but that's not a massive saving in the long run.
Anyone looking at the iPhone SE won't be able to tell from the outside if it's a second-generation or third-generation model. At all.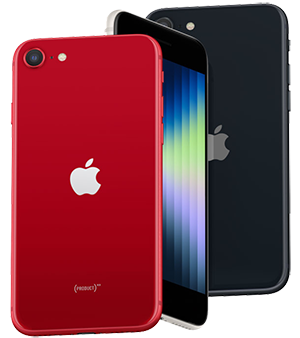 iPhone SE 3
The 2022 iPhone SE starts at $429, but wireless carriers are offering aggressive incentives on the budget-friendly smartphone with 5G support.
You also can't rely on having model-specific colors to tell the difference between generations. Aside from the usual (PRODUCT)Red variant, Apple only minimally tweaked the other two colors.
There's a slight change in tone between the "Midnight" and "Starlight" colors for the third-gen versus the "black" and "white" from the second, but not enough to be radically identifiable. It's similar to the change we saw with Apple Watch.
With the latest-generation Apple Watch, Apple ditched silver and Space Gray for Starlight and Midnight, respectively.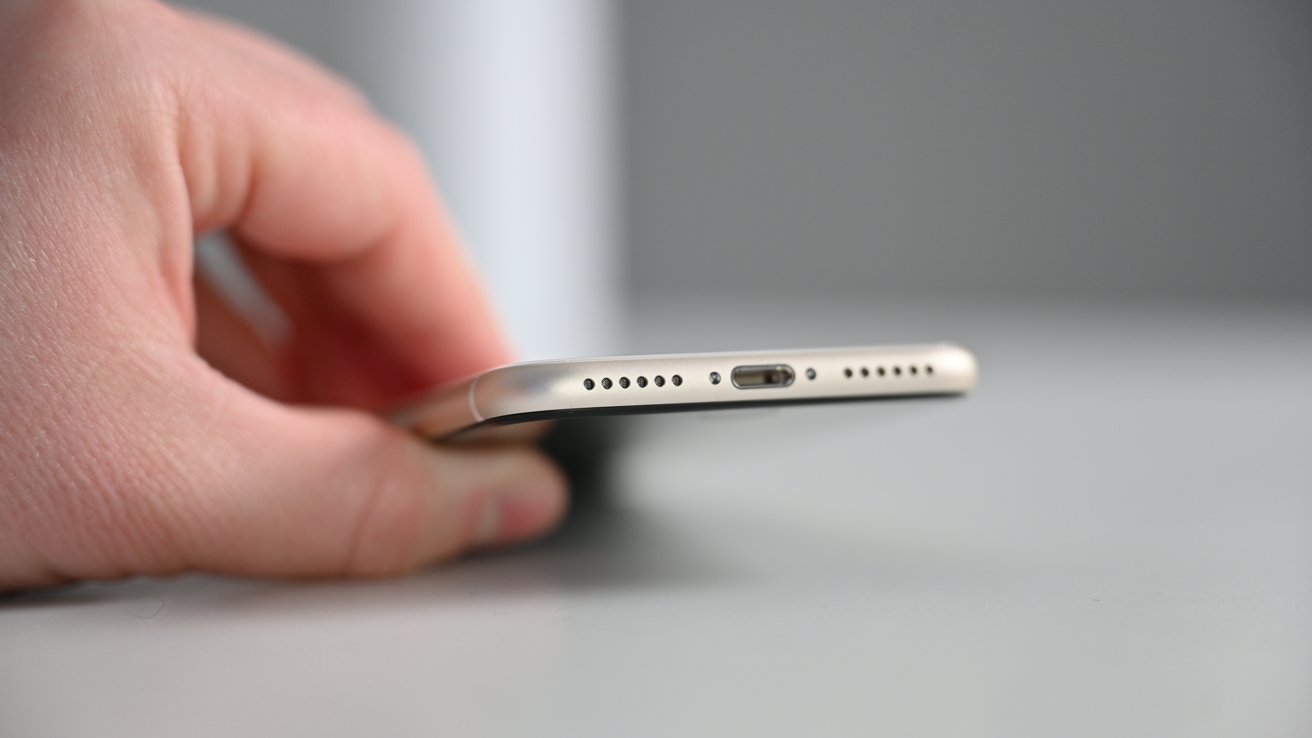 If there's any question that this is an internals-only upgrade, then the only external changes to the design in tougher glass versus the second-generation iPhone SE and two slightly tweaked colorways should eradicate any doubt.
A new brain
As you would expect for an iPhone SE release, Apple has combined the intelligence of the latest iPhones. For the third-generation release, that means it has the same A15 Bionic as the iPhone 13 and iPhone 13 Pro range.
This is a two-generation jump from the second iPhone SE's A13, and with it comes two years of improvements.
The new phone has the same six-core CPU arrangement of two performance and four efficiency cores, but they're running better than ever. The GPU is still a four-core affair, but that too has been given some improvements by Apple.
The Neural Engine gets a massive improvement, from eight cores in the previous model to a 16-core version.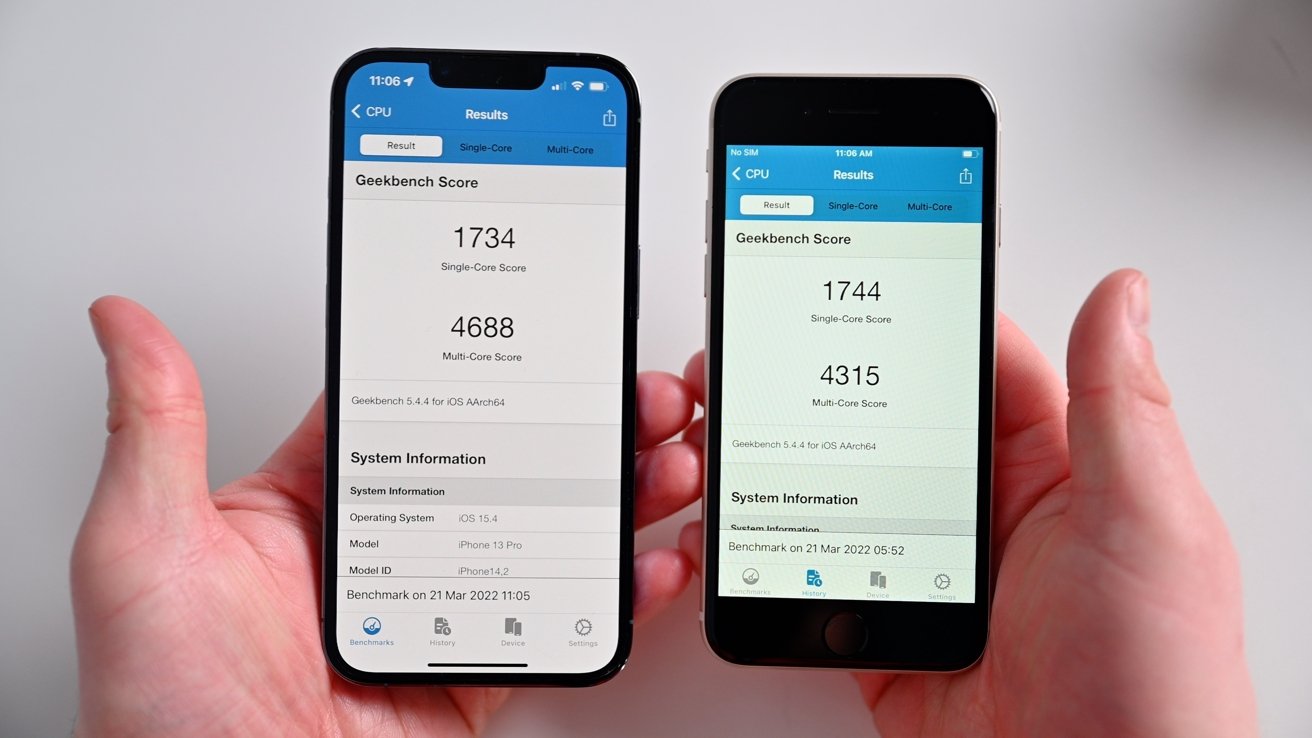 Looking at raw performance, Geekbench 5 reports 1744 single-core and 4315 multi-core. Unsurprisingly but impressively, this scores nearly identical to the iPhone 13 Pro with a 1734 and a 4688 single and multi-core, respectively.
There is a difference in memory, however. There is 6GB on iPhone 13 Pro and 4GB on iPhone SE.
The impact of the processor upgrade can't be overstated. As the brain of your smartphone, the system-on-a-chip touches almost every facet of your experience, from launching apps to taking photos to battery life. It also ensures future compatibility with forthcoming software updates that will come to the phone for years.
With the base-level hardware, everything runs incredibly snappy. Apps launch almost instantaneously, the camera focuses straight away, and games load with relative ease.
Same cameras, new capabilities
Many don't connect the core CPU as closely tied to camera performance, but as Apple bakes its in-house ISP into its silicon, this happens to be the case. The A15 Bionic's upgraded ISP means you'll have improved photos and new features without any camera hardware upgrades.
The camera system hasn't been upgraded spec-wise, with it having a rear 12-megapixel wide camera with an f/1.8 aperture optical image stabilization 5x digital zoom and a True Tone flash.
However, the A15's new image signal processor can help reduce noise in videos and for low-light images. The ISP also improves white balance, providing a better skin tone for subjects.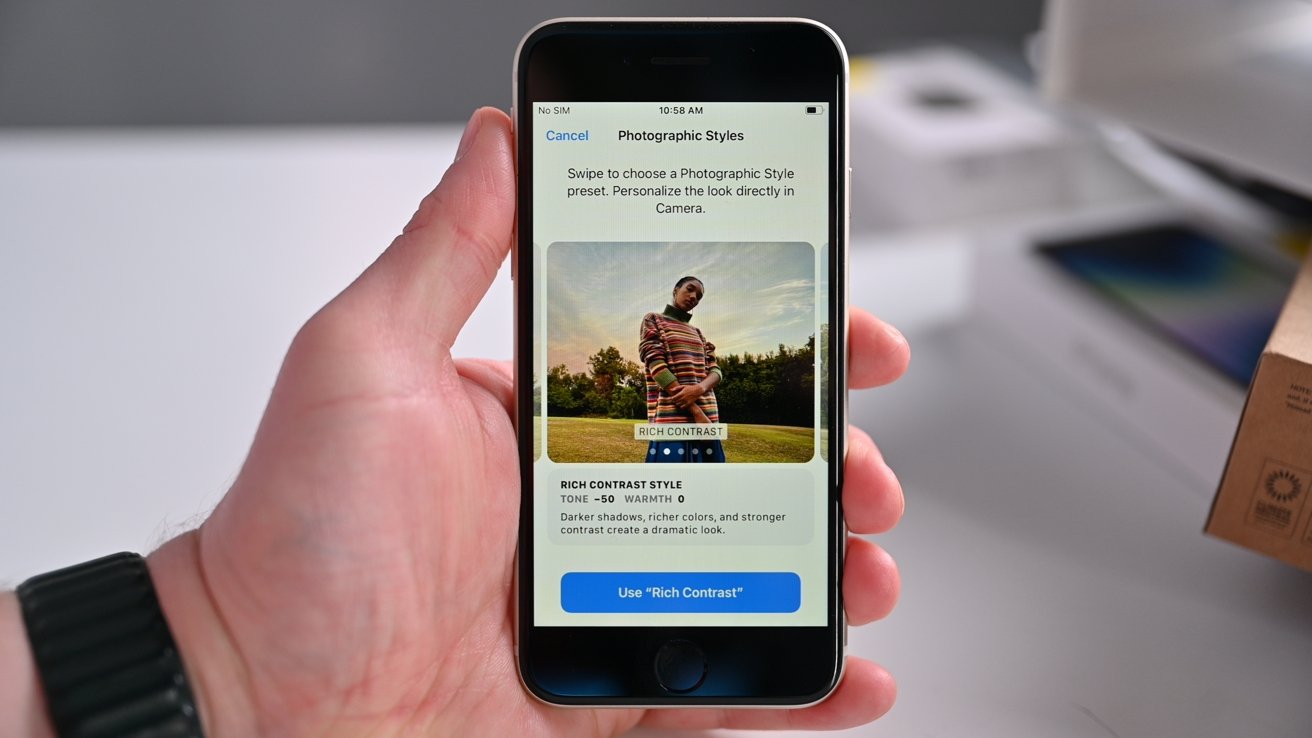 As before, you have Portrait Mode with depth-controllable bokeh, Portrait Lighting with six effects to use, and Smart HDR. Users now can take advantage of Smart HDR 4 and Photographic Styles. The latter gives you more options for styling your photograph.
Apple allows iPhone SE to utilize Deep Fusion computational photography techniques, boosting final image quality.
And, the improvements aid Facetime and selfie photography too. The FaceTime HD camera can still take 7-megapixel stills and has an f/2.2 aperture, but it also gains Deep Fusion, Smart HDR 4, and Photographic Styles.
The imaging changes also extend into video. You now get 4K video recording at 60fps. There's also 1080p Slo-mo at 240 frames per second, OIS, a 3x digital zoom, and stereo recording with the new iPhone SE.
The time-lapse video mode was upgraded, too, with a Night mode option and reduced noise.
Video around the front is still 1080p 30fps at its highest, but it also benefits from processing improvements.
5G-ish
A key marketing point of Apple's for the iPhone SE is that it can now offer 5G connectivity. Adding support for 5G to the iPhone SE is a no-brainer for Apple.
Along with being able to tell customers the iPhone SE will work with the new generation of mobile networks, Apple also ensures a level of future-proofing for the more cost-conscious users.
Your mileage may vary when it comes to the 5G roll-out wherever you live and work at this moment, but it's certainly on the way for most people.
The problem, however, is that it won't be the hyper-fast 5G that everyone has been marketed.
Rather than supporting both the far-reaching and resilient sub-6GHz bands and the high-speed mmWave bands, Apple instead includes support just for the sub-6Ghz bands. Anyone expecting blistering cellular speeds from mmWave in cities with wide roll-outs won't see that with this release.
The power users who would be more likely to want those speeds will be using models with mmWave support, not the iPhone SE. For users with more pedestrian needs, it may be disappointing not to have that option, but being able to use 5G at all is still good.
If you're not serviced by 5G just yet, the third-gen iPhone SE still supports the very fast LTE Advanced.
Though not an expected change for the model, Apple is continuing to offer dual-SIM support, combining a nano-SIM with an eSIM.
As for other wireless connectivity options, Apple has not changed the extant Wi-Fi 6, Bluetooth 5.0, or NFC for Apple Pay transactions. They're all fast and current enough, considering the price bracket.
Longer battery life
There's no real change in getting power into the iPhone SE, which is a bit of a letdown. There's wireless charging, but Apple didn't shift to using MagSafe, so you can't take advantage of all accessories, chargers, or higher charging limit beyond 7.5W.
The trusty mainstay that is Lightning is around for one more ride and again provides the fastest way of recharging. Connecting to a compatible 20W charger, you can get to 50% of the charge capacity within 30 minutes.
Apple has pulled some magic with its power usage this time around, presumably prompted by its use of the A15. This includes a two-hour boost for video playback durations of up to 15 hours locally 10 hours streamed. Audio playback is also improved, up to 50 hours of listening time.
Our testing has borne out these predicted times.
Bumped storage, bumped pricing
For some tech-savvy users, 64GB can be restrictive, but it doesn't seem like much of a restriction for the average user. While 128GB is more practical for medium-skilled to advanced users, modern usage of smartphones is keeping the pressure on, for smartphones to go bigger.
In the third-gen model, Apple has done just that by adding an extra size. You can still get 64GB or 128GB, but if your budget is a bit bigger, 256GB is now an option.
However, these changes add up and have resulted in an effective price hike of $30 across the board.
The 64GB model costs $429, versus the $399 of the last generation. At 128GB, the price rises to $479, and $579 will get you the 256GB capacity.
Whether this is a 5G "tax" or the impact of a sustained challenging production environment isn't clear.
Should you buy the 2022 iPhone SE?
When Apple moved from the first- to second-generation iPhone SE, it did so with many internal and external changes. If you put them side by side, you could easily see significant quality-of-life improvements on display.
With the third generation, you know exactly what you're going to get. Everything is borrowed, whether that aging iPhone 8 design or the A15 Bionic from the high-end models.
You also know what you won't get. You aren't getting a new ultra-wide or telephoto camera lens, mmWave 5G, or MagSafe.
The iPhone SE isn't aimed at tech gurus. It is the iPhone for folks that aren't beholden to an ecosystem overall but still want a new iPhone.
The iPhone SE retains its position as the obvious choice for first-time iPhone users or those who want the least expensive new iPhone they can get.
If you are that aforementioned tech guru, Apple has plenty of other options for you to consider, and more are coming in about six months. For those that want an inexpensive iPhone without sacrificing performance or longevity, Apple's got you covered with the third-generation iPhone SE.
Rating: 4 out of 5
Where to buy the iPhone SE
You can pick up Apple's iPhone SE 3 through the following wireless providers. At press time, Visible's free $200 gift card and free pair of AirPods 3 promotions are the most aggressive on the 2022 iPhone SE.