Apple will hold its annual AI summit for employees next week at Steve Jobs Theater, the first fully live in-person event at the company's Apple Park headquarters since the pre-COVID era.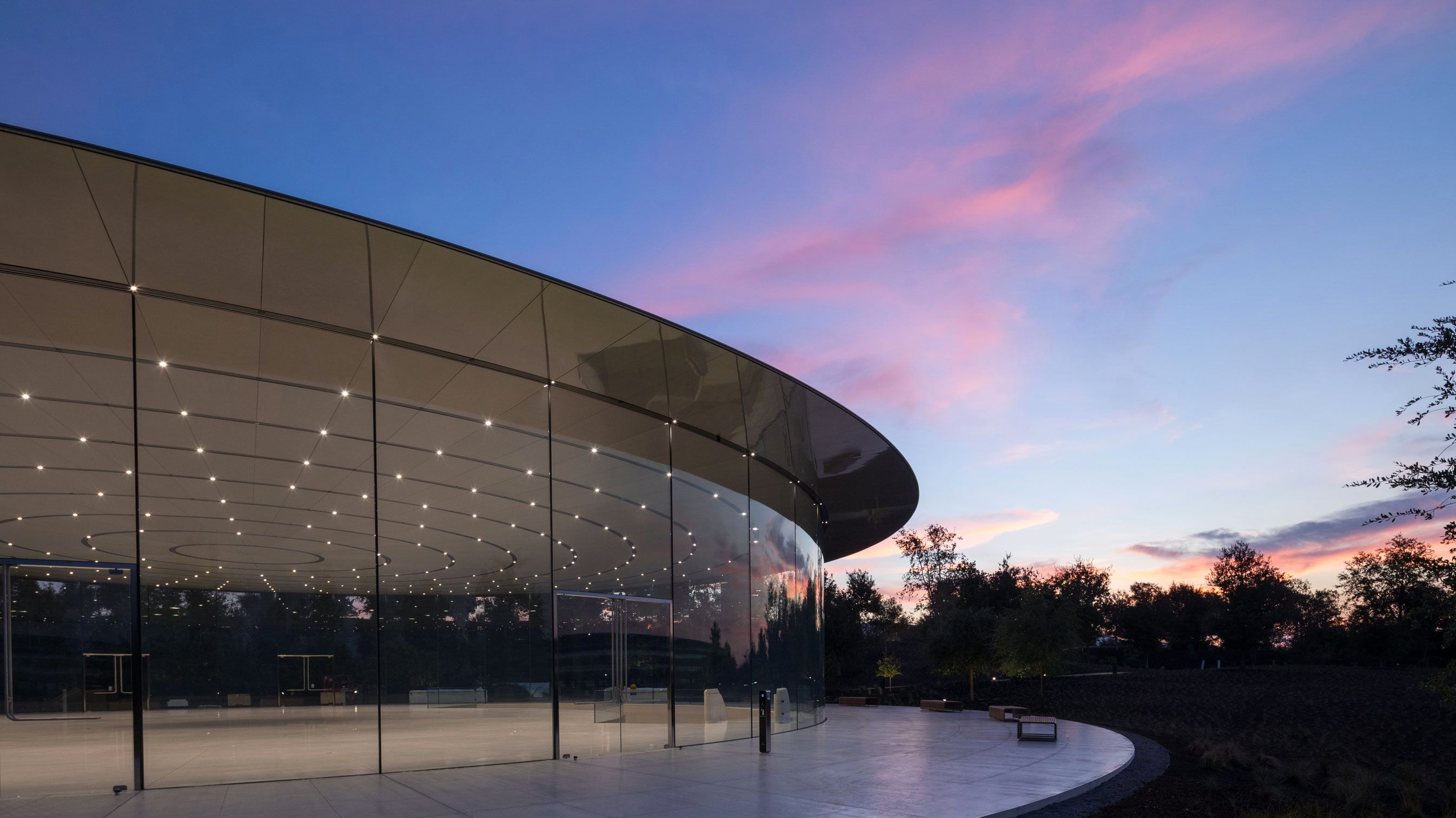 The summit is similar to Apple's Worldwide Developers Conference, but for employees only, according to
Bloomberg
's Mark Gurman, who shared news of the scheduled event in a
tweet
.
As well as inviting staff to the Steve Jobs Theater, the in-person summit will also be live-streamed to employees unable to attend, similar to the way the company held public product announcement events before the pandemic hit.
The last fully live, fully in-person product event was for the ‌iPhone‌ 11, which was held on Tuesday, September 10, 2019. Whether the AI summit is a sign that future product events will finally return in their traditional guise is now the question on many people's lips.
Apple invited a limited number of developers to attend WWDC 2022 at Apple Park, but the event itself was pre-recorded, with no in-person presenters to showcase Apple's latest creations. Members of the media were also invited to the iPhone 14 unveiling this past September, but that keynote was pre-recorded, too.
Interestingly, the event will be held in the Steve Jobs Theater at the Apple HQ and the in-person event will be streamed to employees as well. So, essentially how Apple held media events pre-Covid. Have to wonder if Apple will also return to that for public product launches. https://t.co/uhLv4se9oW

— Mark Gurman (@markgurman) February 6, 2023
As Gurman notes, the latest AI summit comes at a time of much tech industry excitement surrounding the Microsoft-backed ChatGPT artificial intelligence chatbot and Google's recent announcement that it is releasing its own LaMDA-powered AI chatbot, called Bard.
Google is adding the technology behind Bard to the Google search engine to enable complex queries to be distilled into digestible answers, and Microsoft is expected to follow a similar path by integrating ChatGPT into Bing Search.
This article, "
Apple to Hold In-Person Annual 'AI Summit' for Employees at Steve Jobs Theater
" first appeared on
MacRumors.com
Discuss this article
in our forums
Source:
TechRadar