Apple has released a teaser image of the barricade of its first official retail store in India, Apple BKC, which is set to open soon.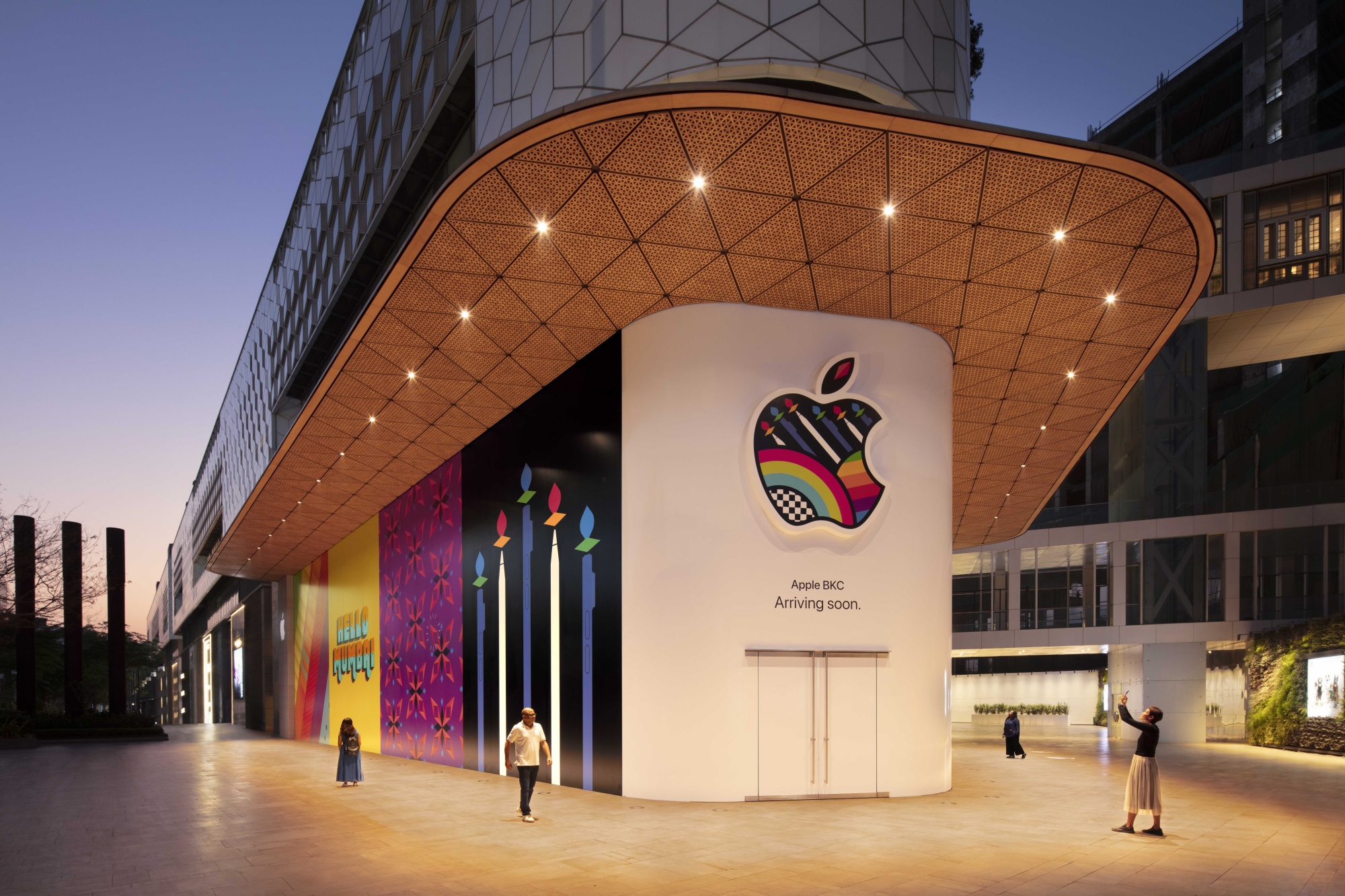 The store is in the country's financial capital of Mumbai, located in a high-end shopping mall at Bandra Kurla Complex – hence 'BKC' in the title – in the city's main business district.
The barricade's design is said to be inspired by Mumbai's iconic Kaali Peeli (black and yellow) taxis, and the store is set to welcome its customers with the Apple greeting, "Hello Mumbai."
Apple has also created a
special Apple Music playlist
to celebrate the new store, as well as
special decorative wallpapers
for iPhone, iPad, and Mac.
Apple has not yet provided a date for when its flagship Mumbai store will open, and only states on its
website
that it is "coming soon." However, local reports suggest it will happen in April. The original plan was for it to open in 2021, but the global health crisis and economic uncertainty reportedly forced Apple to delay it.
Apple is also building a second, smaller store in the capital, New Delhi, with the possibility of further stores popping up in malls and shopping districts across India as Apple makes retail a large part of its presence in the country.
In the past, CEO Tim Cook and other Apple executives have remarked on the importance of India, which is home to the world's second biggest smartphone market. In 2020 Apple opened its online store in India, offering Indian customers a way to purchase products directly from Apple without having to go through an authorized premium reseller.
Apple has also been working to build out a manufacturing supply chain in the country, and in an indication of the country's perceived importance as a production hub, Apple shifted iPhone 14 assembly from China to India in the weeks following its release.
This article, "
Apple BKC Retail Store in Mumbai 'Coming Soon,' Says Apple
" first appeared on
MacRumors.com
Discuss this article
in our forums
Source:
TechRadar