X, the social media platform formerly known as Twitter, has
updated its official app
on Apple's App Store to conform with the new branding that was
announced last weekend
by billionaire owner Elon Musk.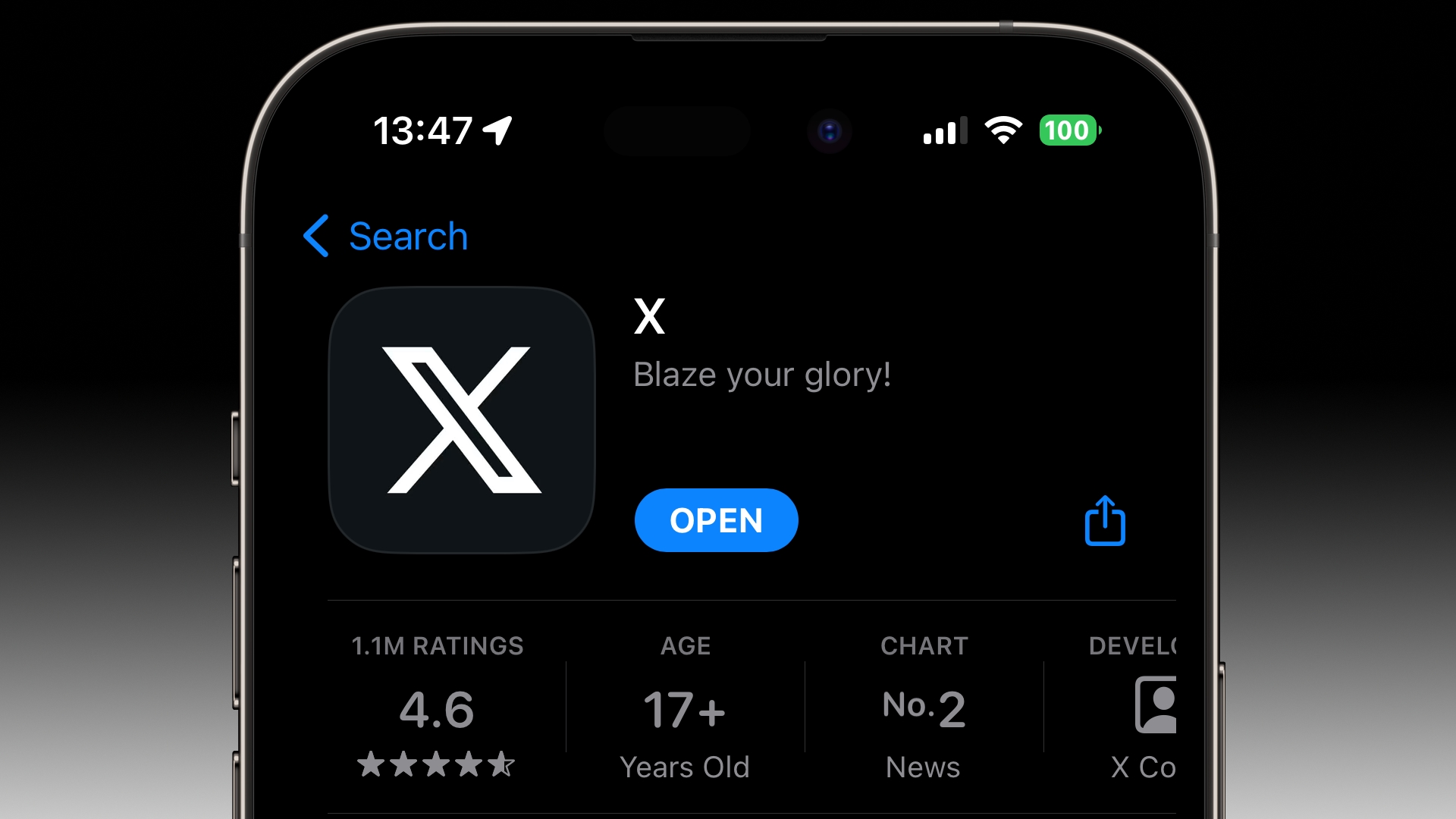 Instead of "Let's talk" – Twitter's original tagline – "Blaze your glory!" is the curious subtitle on X's iOS App Store listing, which describes the app as "the trusted digital town square for everyone."
The new logo and name are meant to reflect Musk's longstanding intention to transform the social media network into an "everything app" similar to China's WeChat.
The rebranding process that has taken place over the last week has been piecemeal to say the least, with various aspects of the platform's online experience still containing vestigial references to Twitter.
The app icon was replaced earlier last week, but the app's name change is believed to have taken longer than usual because Apple dithered on whether to allow it, given that App Store policy doesn't permit an app to have a single character title on its App Store listing,
as pointed out by Nick Sheriff
.
Apparently X received special treatment from Apple, which is more than Musk got when he ordered the Twitter signage to be replaced at the company's headquarters in San Francisco last week. Five letters were taken down from the office's large vertical sign before work was
interrupted by police
who were concerned about the lack of safety measures to protect pedestrians walking beneath the operation.
A giant pulsing X
has since been erected on the roof of the building, and that has also drawn the ire of city officials after neighbors
complained
it was intrusive.
The X branding has been criticized by some commentators for being uninspired, as well as for the letter's long association with online porn websites. The new name for the social media platform also means that Twitter Blue is now called "X Blue," which could be doubly suggestive of lewd content. The subscription service allows users to upload up to three hours of video, up from the previous two-hour limit.
Twitter/X CEO Linda Yaccarino
said
the platform will be powered by AI and offer users "unlimited interactivity – centered in audio, video, messaging, payments/banking – creating a global marketplace for ideas, goods, services, and opportunities... X will connect us all in ways we're just beginning to imagine."
This article, "
Twitter Finally Turns to 'X' on Apple's App Store
" first appeared on
MacRumors.com
Discuss this article
in our forums
Source:
TechRadar