DJI today announced the launch of the
Osmo Action 4
, a new action camera that DJI describes as the ultimate companion for adventure enthusiasts and thill seekers.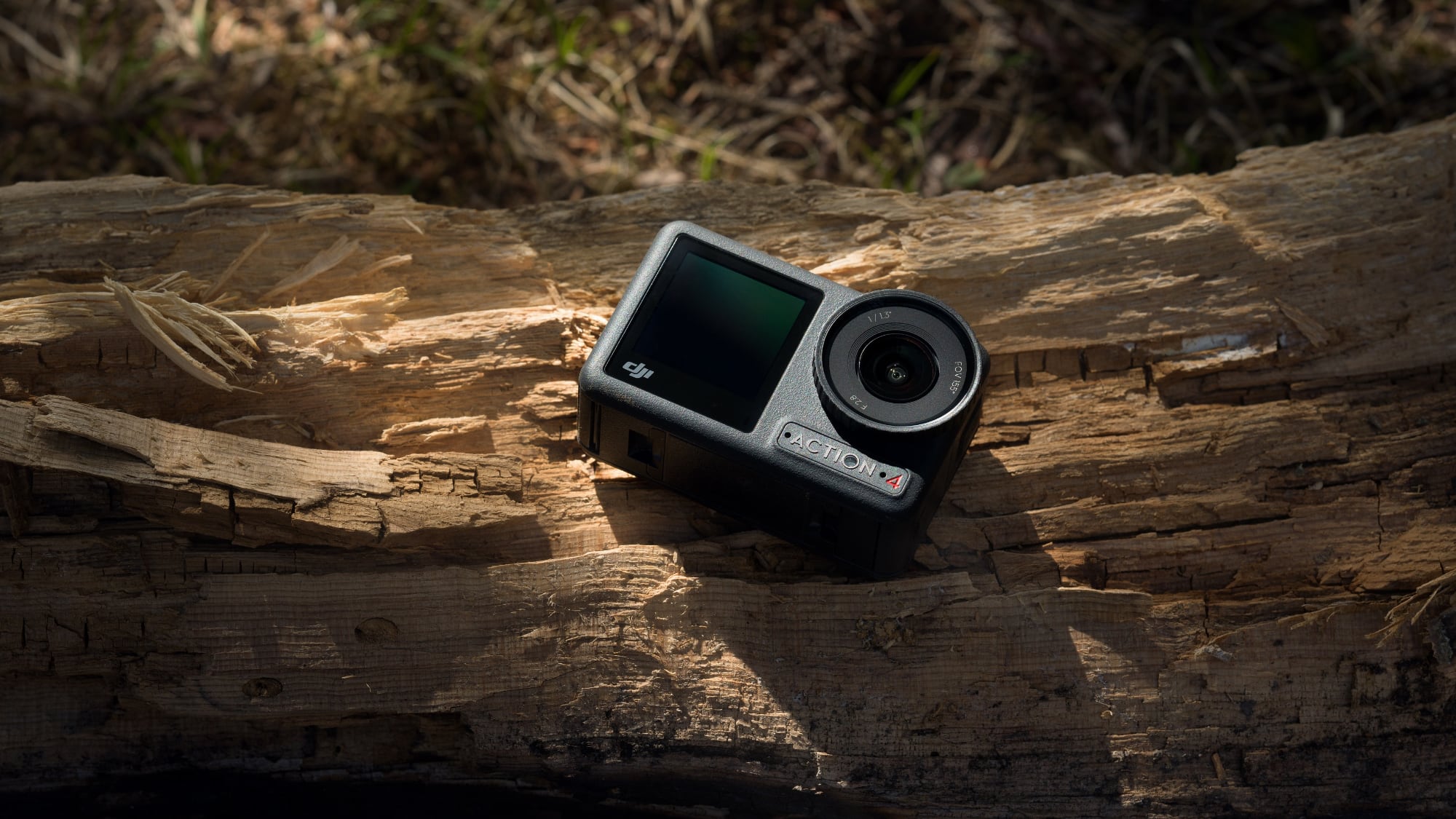 Designed for capturing action shots, the Osmo Action 4 features an improved 1/1.3" image sensor compared to the prior-generation Action 3. It continues to include an f/2.8 aperture, a 155 degree field of view, and the ability to shoot 4K video at up to 120 frames per second.
There are multiple shooting modes for high movement sports, including 360 degree HorizonSteady modes for vertical shots, horizontal shots, FPV footage, Wi-Fi livestreaming, and more. DJI says that the color temperature sensor is able to ensure vivid, true-to-life shades outdoors, indoors, and underwater.
The Osmo Action 4's battery supports up to 2.5 hours of filming, and there is a fast charge feature that provides 80 percent power in 18 minutes. The battery can withstand freezing temperatures, and the camera can film in water up to 18 meters deep without a case.
Other features include dual touchscreens, a Quick Switch button for swapping modes, built-in microphones, and voice control options.
There are a wide range of accessories that are compatible with the Osmo Action 4, such as a helmet mount, chest mount, waterproof case, bike rail mount, wrist strap, backpack strap mount, neck mount, and floating handle.
The Osmo Action 4 Standard Combo is priced at $400, and it can be
purchased from the DJI website
.
This article, "
DJI Debuts Osmo Action 4 Camera
" first appeared on
MacRumors.com
Discuss this article
in our forums
Source:
TechRadar