Hardware prototyping consultant Ken Pillonel has created
a transparent AirPods Pro charging case
with a repairable design using 3D printing technology and transparent SLA resin, as part of his ongoing efforts to highlight repairability and sustainability issues in modern consumer electronics.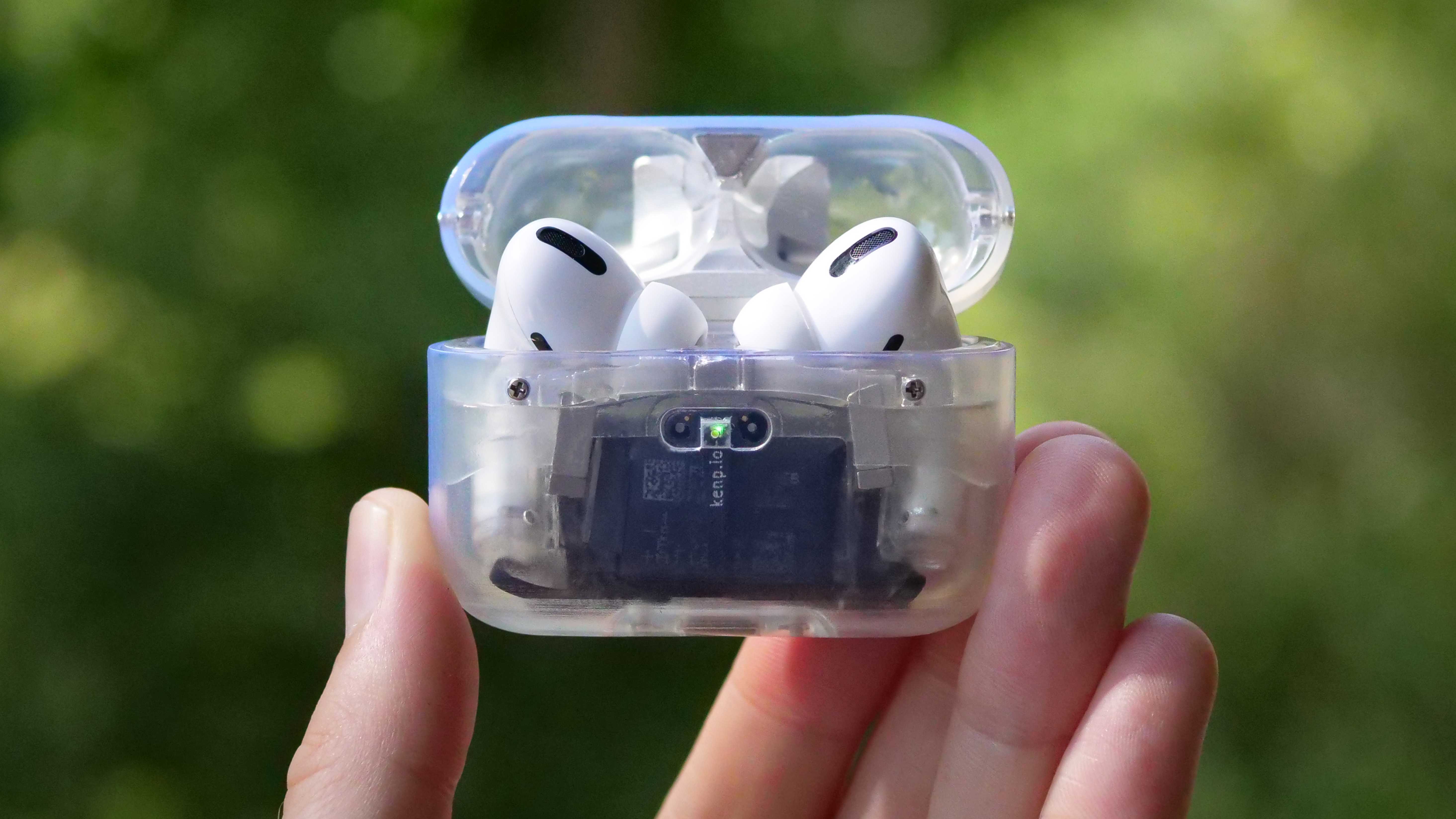 The project began with Pillonel downloading 3D files and employing transparent SLA resin to create the
AirPods Pro
case. Using a Formlabs Form 3+ printer, Pillonel printed the parts, cleaned them with IPA, and carefully dried them using compressed air. He then cured the parts and undertook a labor-intensive phase of sanding carried out in sequence using 400, 600, 800, and 1000 grit sandpaper, with the parts regularly dipped in tap water to aid in cleanliness and progress assessment.
The process continued with a cleansing in new IPA and drying with hot air to prevent mineral residue deposits from water. To finalize the aesthetic, Pillonel applied a clear spray varnish to the parts. The spray transformed the parts from opaque to entirely clear, achieving the desired transparent look.
The transparent design also taps into a nostalgic aesthetic, reminiscent of transparent gadgets from the past. Beyond the visual appeal, the project represents Pillonel's continued effort to highlight repairability issues in contemporary consumer electronics and encourage a move towards more sustainable design practices. By using screws and nuts instead of adhesive and a USB-C port, Pillonel's ‌AirPods Pro‌ case can easily be taken apart and repaired.
Apple recently
introduced a transparent variant
of the Beats Studio Buds +, while Nothing's transparent Buds (1) and (2) have sought to
compete with AirPods
, indicating something of a revival of interest in transparent electronics.
This article, "
Unique Project Brings Transparent Design to AirPods Pro Charging Case
" first appeared on
MacRumors.com
Discuss this article
in our forums
Source:
TechRadar