The Connectivity Standards Alliance (CSA) that Apple is a member of
today announced
that an updated Matter 1.2 specification is available for device makers and platforms. Matter 1.2 adds support for additional device types and brings improvements to Matter. Matter is a smart home protocol that allows devices to work across multiple platforms, including
HomeKit
.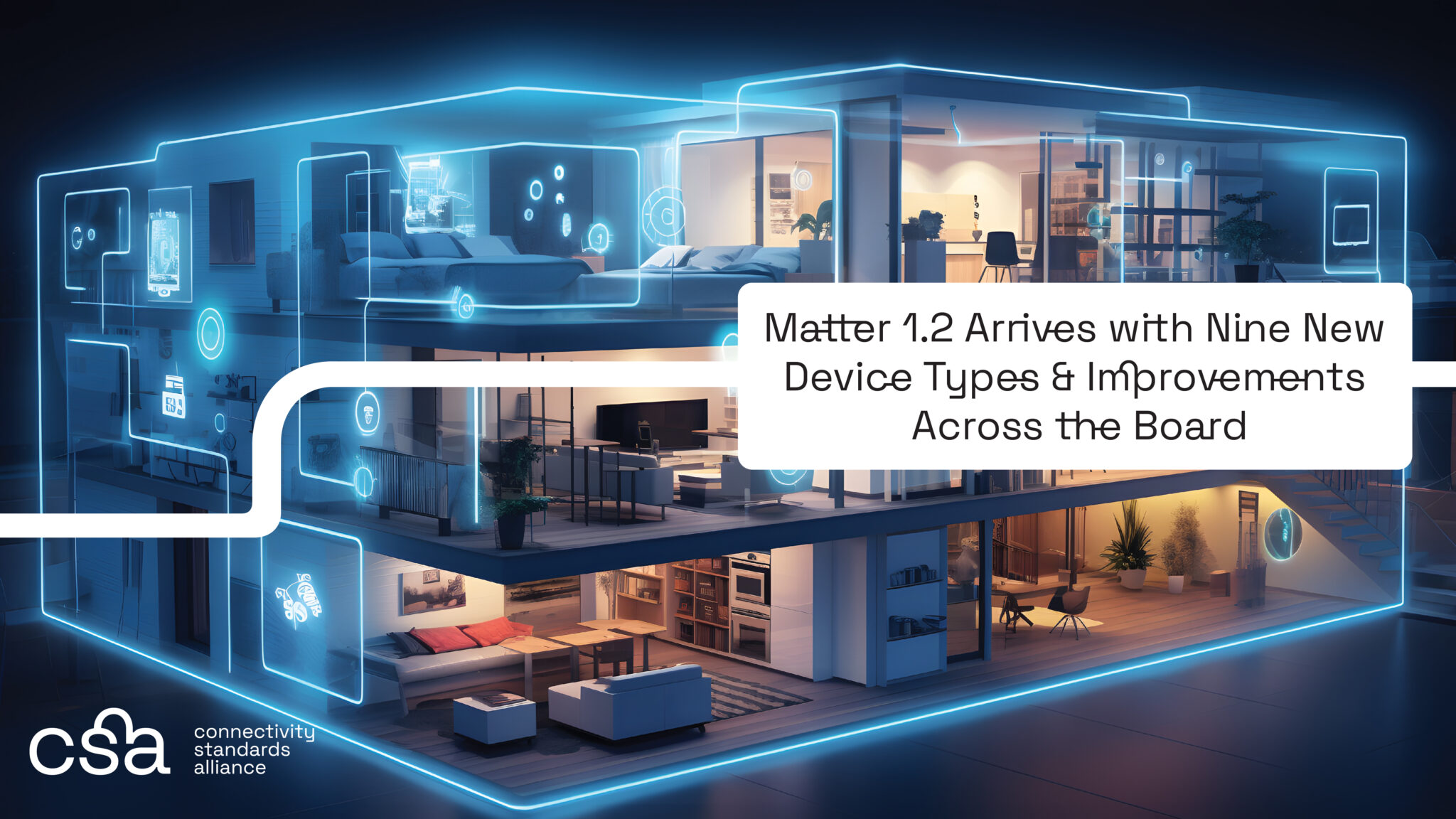 With Matter 1.2, Matter support can be added to refrigerators, standalone room air conditioners, dishwashers, laundry machines, robotic vacuums, smoke and carbon monoxide alarms, air quality sensors, air purifiers, and fans.
Apple's ‌HomeKit‌ supports some of these device types such as air quality monitors, air purifiers, and smoke alarms, but Apple may need to implement ‌HomeKit‌ updates to add Matter 1.2 support.
Matter 1.2 also adds improvements for multi-unit switches and multi-light fixtures, along with semantic tags and improvements for device operational states, which should give device makers more options for more complex smart home products.
According to the CSA, Matter 1.2 includes enhancements to testing and certification, which will allow companies to bring products to market faster.
Matter 1.2 certification is open as of now, and the Matter 1.2 devices and improvements are expected to be available on the market later this year. More information on the changes can be found
on the CSA website
.
This article, "
Updated Matter 1.2 Specification Supports New Device Types and Brings Performance Improvements
" first appeared on
MacRumors.com
Discuss this article
in our forums
Source:
TechRadar